Like most competitive full contact fighting sports, training Muay Thai is fantastic for body conditioning. Muay thai class at MTK Marbella is taken by Rafi Zouheir, ex-professional and Spanish National Coach and President of WBC Muay Thai Spain. Muay Thai is specifically designed to promote the level of fitness and toughness required for ring competition.
This class focuses on teaching the basic fundamentals of Muay Thai including stance, footwork, basic punches, kicks, knees and elbows and the defences to these techniques. As well as practising these techniques, you will put them into practice by sparring with a partner. These sparring sessions are controlled and focus on correct technique, with each student wearing protective equipment and being supervised by the trainer. Beginners Welcome
Benefits
Learn the fundamentals of Muay thai
Improves Fitness & Conditioning
Increases Flexibility
Full Body Workout
Fast Fat Burner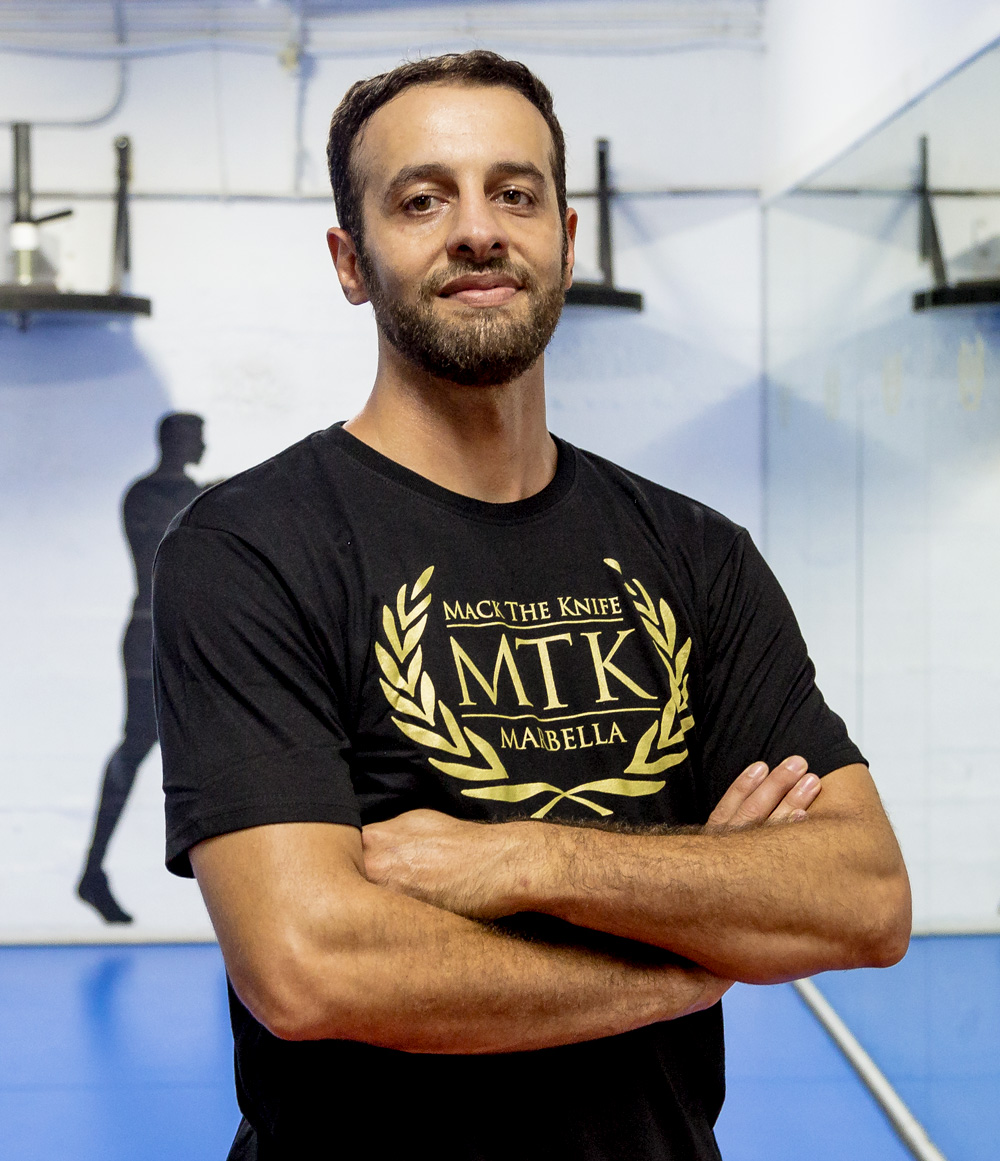 Muay Thai Instructor
+34 952 817 219
Rafi Zouheir is MTK Marbella's Muay Thai Coach, Rafi is an ex-professional Muay Thai with 50 wins from 63 fights, European WPKL Champion in 2003 and World WKN Champion 2007. Rafa is also the President of  WBC Muay Thai Spain.
Any Questions? Please let us know